20 Feb 2012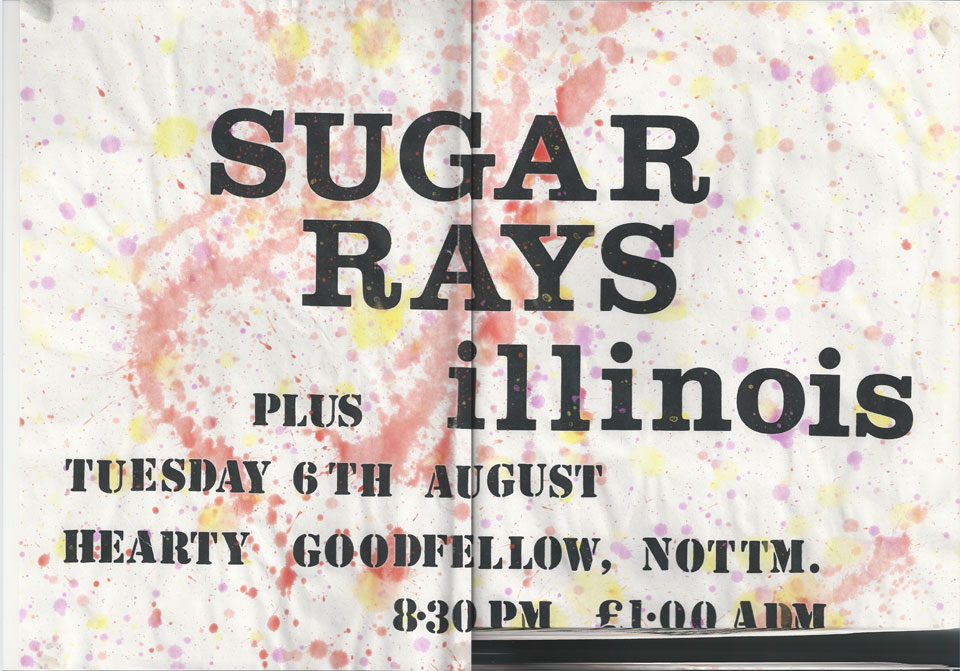 I can reveal that Matt's friend Will was the drummer with The Headbirths, they had gone to see Paul Weller together, and after the gig penned the song 'Way to feel' . In addition to this I can also reveal the gig on the 23rd turned out to be the last ever for The Headbirths. Will was a really cool guy; just one of those happy-go lucky souls that you can't help liking, always late, but always smiling. So forwarned with these small pieces of information dear reader, you may well be able to piece together what happened next.
Well what happened next is we doubled our efforts to recruit a drummer, we put an ad in Piccadilly records in Manchester, and as we were wandering around Longsight and the surrounding area if we heard drums being played in a house, we'd knock on the door, and when eventually the drumming occupant heard us knocking and came to the door, we'd ask them if they wanted to be in a band or something.
One time this led to me rushing out of the house still holding a cup of tea (rock and roll) because Matt had heard a drummer somewhere along the daisy bank shortcut (the shortcut between Greville street and Daisy Bank Road), and we followed the sound and knocked on the door, only for it to be answered by a 'mum' who wasn't going to let her twelve year old boy join our band.
So as July stumbled towards August, and Matt visited Nottingham once more; illinois drummerless; the inevitable I have been putting off telling you happened: yes Will's housemate John offered to stand in at the last minute[1] and drum with the band (John owned a mandolin liked Billy Bragg and was at this stage to drumming what I was to bass playing, ahh a kindred spirit) oh and Matt had organised a 'warm up' gig on the 6th august supporting another Nottingham band called 'Sugar Rays'; so we'd be absolutely ready for when we supported 'the Headbirths'. Crikey.
This led to us recording another tape for the Nottingham based John to learn the drums to the songs, and this session became known as 'the daisy bank shortcut' session from which this version of 'Way To Feel' is taken.
Having since spoken to John: his side of the story is he was press ganged into the drumming role; and only agreed to do it because it turned out that he, Matt and I were all at the same Wedding Present Gig at Trent Polytechnic in 1988, albeit independently, and therefore he felt that it was fated we should be in a band.