22 Oct 2012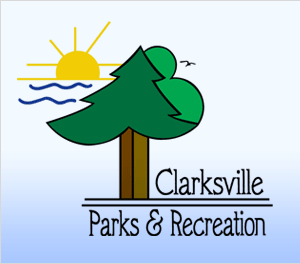 Glen was keen on having a place featured in the band name, like a park, zoo or train station and I guess we must have wanted the name to sound American. I think we were talking about different things that might work in front of 'Park', and later on we were talking about The Monkees, and the bass line to Last Train to Clarkesville, and for a moment we were just going to be called 'Clarkesville' until we remembered the 'Park' thing, put two and two together and became Clarkesville Park[1] [2].
Now if you're reading these rememberings as some kind of informal informative guide about how to form an indie pop band, well then don't! - you are wasting your time, but if you are you will notice that so far we have broken the first rule of band forming established much much earlier in these rememberings ie.
1) Get a drummer,  there is no drummer.
and of course the second rule:
2) 'getting some songs together' has been slightly circumvented here by 'covers'.
We figured we could fill out our set with obscure covers, those who recognised the songs would appreciate the nod to the original artists; those who didn't well would probably assume we'd written them and we'd appear better than we actually were.
So in addition to 'Decomposing Trees' by Galaxie 500 we also worked out the following:
I'd like to apologise to any Galaxie 500 fans who happen upon the above track, it was a bit of a watershed moment for me, when I realised no matter how many times I rewind a song, I do not have the musical ear to understand which notes are being played; or it seems words being sung...
It is much easier these days what with the internet.
Many years later I buy a copy of Matt Welton's (see illinois) first poetry collection: 'The Book of Matthew' it has a poem 'The Fundament of Wonderment' which features the line:

her letters from, her letters to, her Clarkesville Park, her London Zoo

Coincidentally there is a Clarksville Parks & Recreation service in Clarksville, Indiana, and a Clarksville City Park in Arkansas; but no Clarkesville Park with an e that I'm aware of.